Robbin R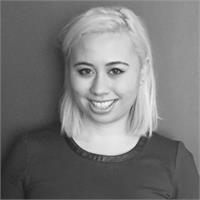 Robbin's goal for every class is to inspire and challenge students to discover new connections within themselves, and with others. Her classes combine fun flows, functional movement drills, and breath work. Her style is influenced by Krissy Jones and Kajuan Douglas.
Robbin enjoys eating, sleeping, indulging in buzzy wellness trends. Her go-to spots in Harlem are Seasoned Vegan when she's on a vegan kick and Red Rooster when she is not.
Robbin R instructs the following:
Move with your breath, settle into stillness, and quiet the mind. What to expect: Flow classes offer accessible, mixed-level, instruction appropriate for all practitioners. Expect a balance of mindful breathing and careful movement. If you crave continuous movement, this class is for you. This 60-minute class is held at 85°F. Online pre-registration closes 30 minutes before class begins. Late entry is not permitted. The late-cancellation window begins 12 hours before class begins. Cancellations that take place during that window will result in a charge of $5. Missing class without canceling will result in a charge of $20 (or loss of class credit).