Shannon H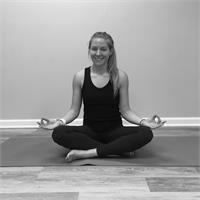 Shannon's classes are energizing, yet challenging, allowing you to find the connection between your breath, mind, and body. Her well structured classes combine elements of strength, flexibility, and balance. Shannon hopes to inspire others to reach their full potential; she strives to help others find peace and balance in the hectic world we live in. Her style is influenced by her teacher and mentor, Mandy Grant.
In addition to teaching yoga, Shannon is pursuing a degree in Nutrition and Dietetics and Global Public Health at New York University. If not on her mat, you'll likely find Shannon running, practicing self-care, drinking tea, or spending time with friends and family.
Shannon H is currently not instructing any classes.