Jessica S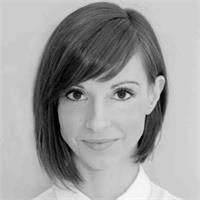 Jessica's vinyasa classes are composed of a graceful flow with a careful focus on alignment in a warm and nurturing environment. Having a background in dance, she is captivated by the process of using movement for healing. Each class is an opportunity to create spaciousness, skilled awareness, and heart awakening. Her teaching style is influenced by her teachers Stacey Brass-Russell and Bryn Chrisman.
Jessica is also an experienced meditation and restorative yoga teacher, as well as a Reiki practitioner. She enjoys spending time at the beach, reading, and studying a variety of healing modalities.
Jessica S instructs the following:
Move with your breath, settle into stillness, and quiet the mind. What to expect: Flow classes offer accessible, mixed-level, instruction appropriate for all practitioners. Expect a balance of mindful breathing and careful movement. If you crave continuous movement, this class is for you. This 60-minute class is held at 85°F. Online pre-registration closes 30 minutes before class begins. Late entry is not permitted. The late-cancellation window begins 12 hours before class begins. Cancellations that take place during that window will result in a charge of $5. Missing class without canceling will result in a charge of $20 (or loss of class credit).