Michelle V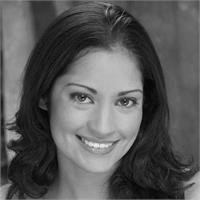 In Michelle's class, expect to move through your breath to music with lighthearted, playful sequences dedicated to building peak poses. Michelle creates a judgment-free space where everyone can celebrate their true authentic selves, emphasizing inner-strength and confidence. Off the mat, Michelle loves listening to jazz downstairs at the legendary Red Rooster in Harlem.
Michelle V instructs the following:
Move with your breath, settle into stillness, and quiet the mind. What to expect: Flow classes offer accessible, mixed-level, instruction appropriate for all practitioners. Expect a balance of mindful breathing and careful movement. If you crave continuous movement, this class is for you. This 60-minute class is held at 85°F. Online pre-registration closes 30 minutes before class begins. Late entry is not permitted. The late-cancellation window begins 12 hours before class begins. Cancellations that take place during that window will result in a charge of $5. Missing class without canceling will result in a charge of $20 (or loss of class credit).